This post is also available in:
ไทย (Thai)
I have visited Krabi several times, but only recently learned that there is an interesting island called "Jum Island" located in the northern part of Khlong district, Krabi province. Some people may wonder why there are two island names mentioned, Jum Island and Poo Island. According to the guide, the island used to be called Poo Island, which is adjacent to Jum Island. Later on, constructions from Jum Island expanded to the Poo Island area, resulting in the name "Jum Island" being more commonly used. Regardless of its name, the island is still home to many residents who rely on it for their livelihoods. Although this island mostly attracts foreign tourists, it still maintains its peaceful and quiet atmosphere, making it a perfect place for a city getaway.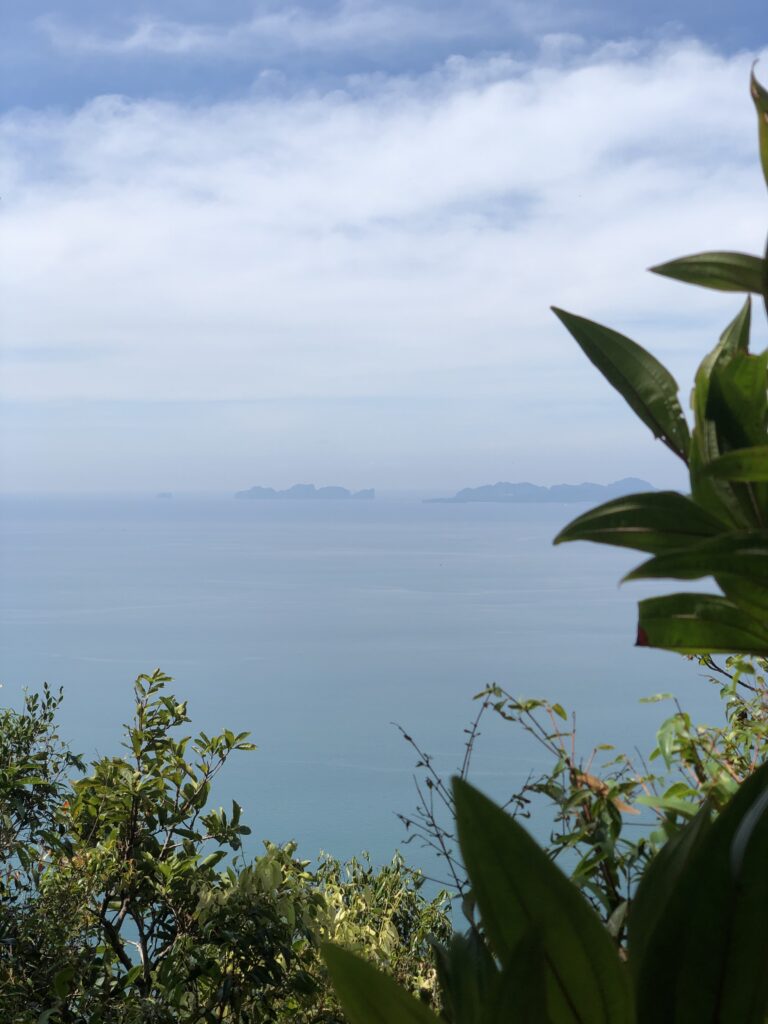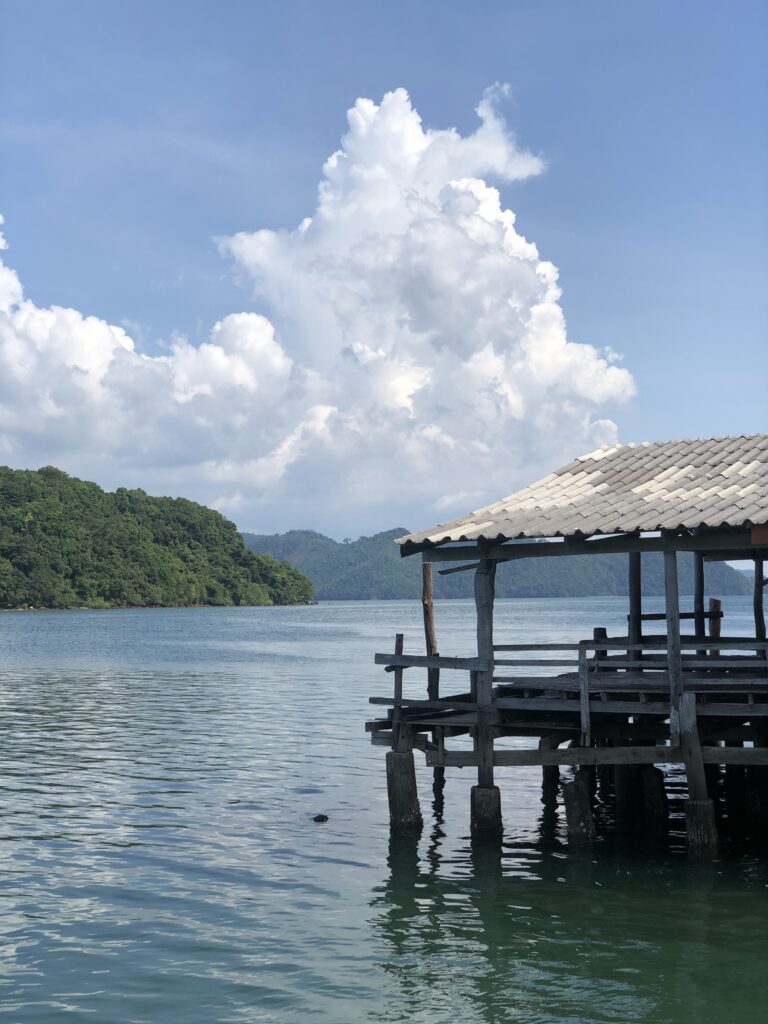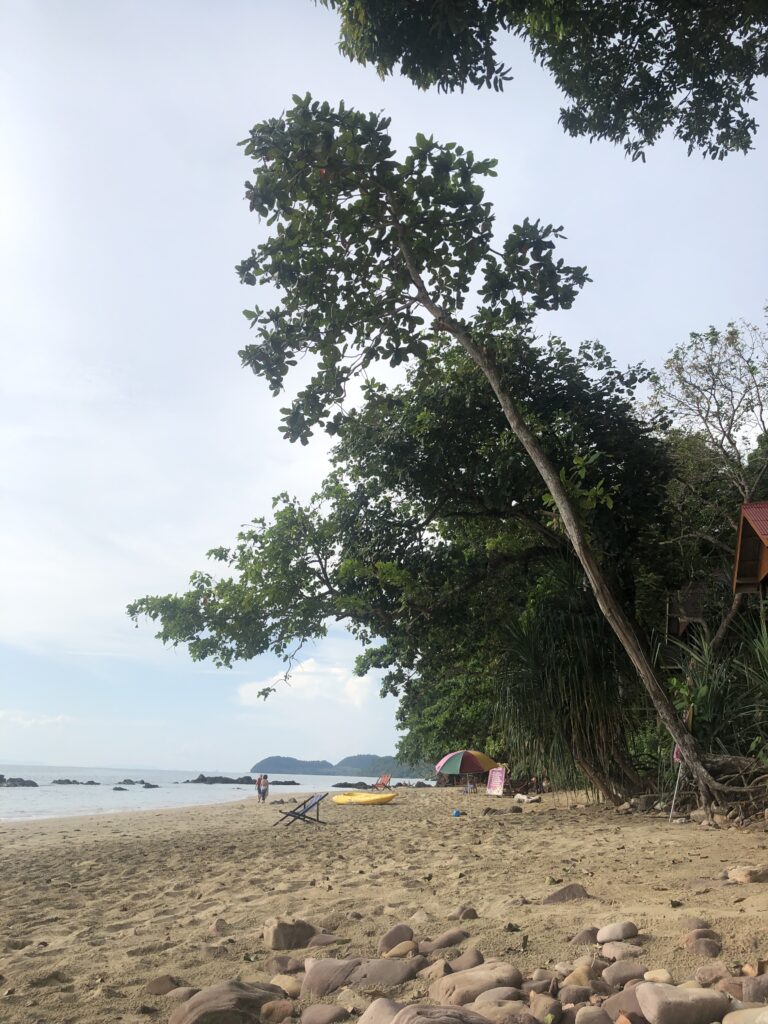 How to go to Koh Jum?
We started from Krabi town and took a bus at the bus stop in front of the River View hotel. The blue bus with a sign that says 'Laem Kruat,' which is the pier for the island. However, it takes a while to get there, and the driver charges 120 baht to get to the pier.
If you don't want to wait, you can take a boat across the canal and tell the driver that you want to go to Laem Kruat pier. They will take you there and then you can get on another vehicle. However, the price for chartering a vehicle is around 500-700 baht, and it will only take you to the pier.
As for Grab, they do not offer services because it is too far and not cost-effective for the driver.
Apart from traveling from Krabi, you can also travel from other locations such as Phi Phi Island and Lanta Island. You can check the prices at the tour counters.
What are the ferry schedules to Koh Jum and how much does it cost?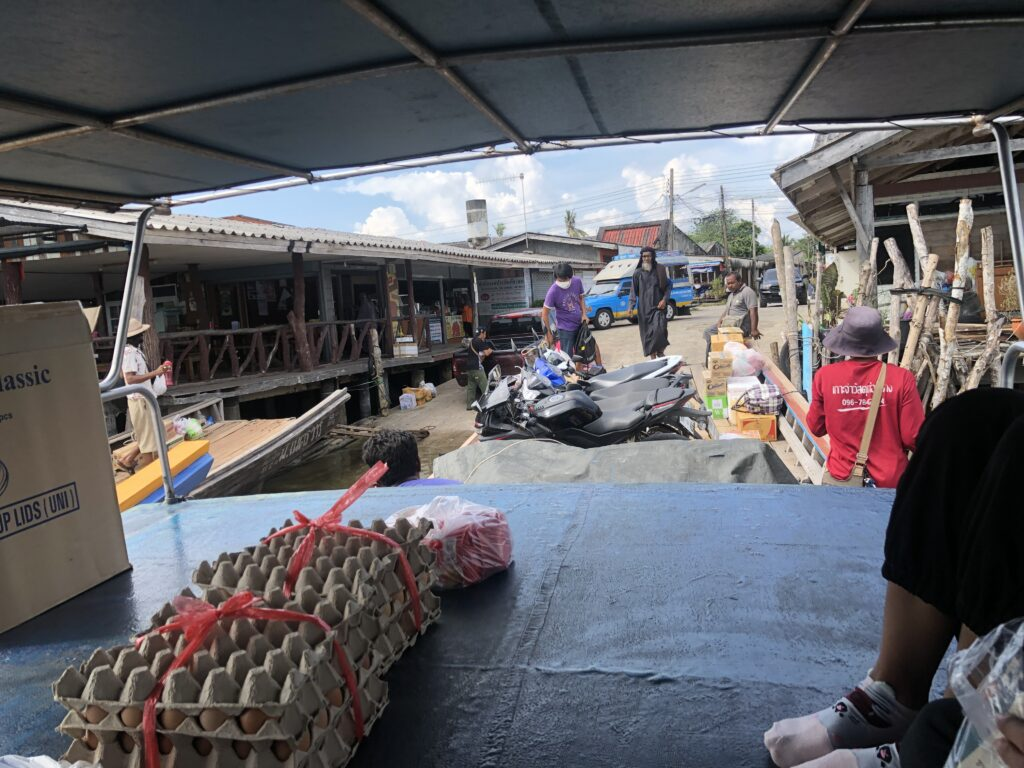 We arrived at the pier around 2:30 pm and people were just boarding the boat. We paid 140 baht for the lower deck which was full, so we went to sit on the upper deck. Based on other reviews we read, we weren't sure if we paid the right price or not since some people paid less or more. We could also cross over to Koh Jum by motorbike, which takes about 40 minutes to get to the pier at Mu Tu.
| | |
| --- | --- |
| Laem Kruat Pier | Mutu Pier |
| 09:00 น. | 06:30 น. |
| 10:00 น. | 07:20 น. |
| 11:30 น. | 08:00 น. |
| 13:00 น. | 08:30 น. |
| 14:30 น. | 10:30 น. |
| 16:00 น. | 13:30 น. |
| 17:00 น. | 14:30 น. |
| 18:00 น. | 16:00 น. |
| Mutu Pier | Laem Kruat Pier |
How do I travel from the Koh Jum pier (Mutu pier) to the hotel on Koh Jum?
From the pier at Mutu Ko Jum, we could see from a distance that there was a person named Win waiting at the pier. As soon as we got off the boat, he asked us where we wanted to go. We paid 60 baht to go to Jungle Hill Bungalows. Some people may prefer to book a hotel with a shuttle service for more convenience.
Hotel at Koh Jum
We stayed at Jungle Hill Bungalows, which cost a little over a thousand baht per night. It's located right by the sea, and has a peaceful and quiet atmosphere. When you open the door, you can see the sea. The owner is kind and provides excellent service.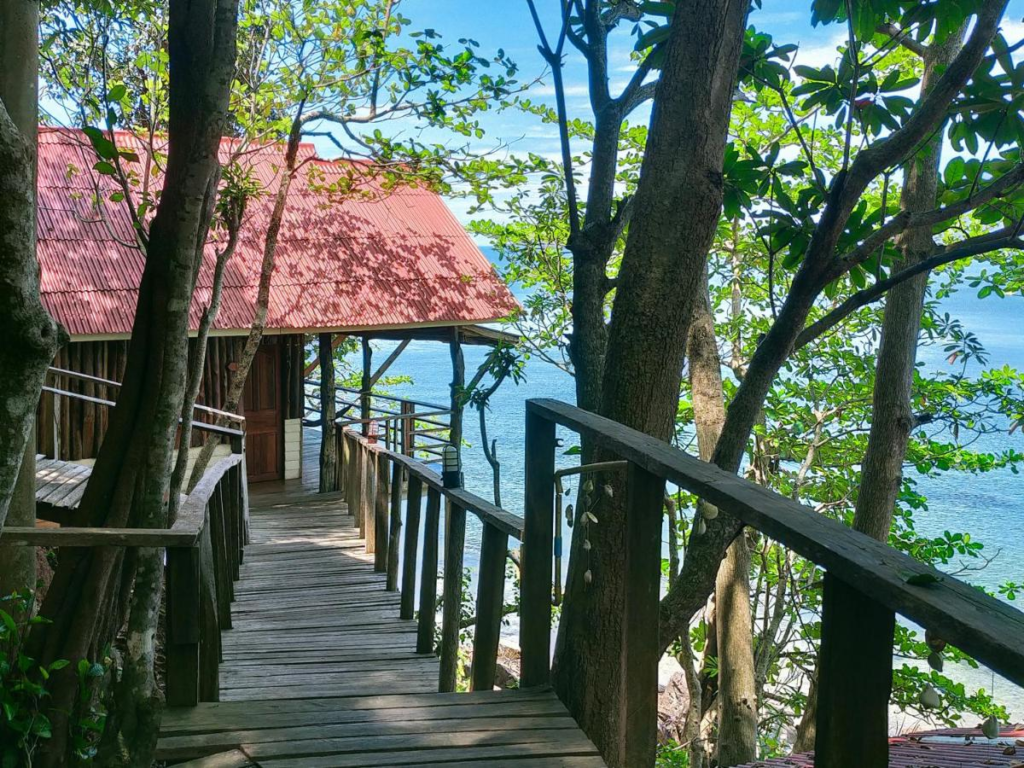 What to do at Koh Jum?
Rent a motorcycle to drive around the island – if you rent a motorcycle for about half a day, you will see what the island has to offer and experience smooth traffic. Along the way, you will pass rubber plantations, beaches, local homes, and shops, and might even come across some monkeys. The rental fee for a motorcycle is around 200-300 baht per day, depending on the model.
Go fishing at Mr. Boy Cafe – while driving the motorcycle, you will see a sign for a cafe named Mr. Boy Cafe, which is also a scenic viewpoint. It takes about ten minutes to get there. The atmosphere is great, the view is beautiful, and the owner is very friendly and takes good care of customers. The cafe offers a designated fishing time, but we only remember squid fishing starting at around 1 am. Alternatively, you can rent a private boat to go fishing or squid fishing.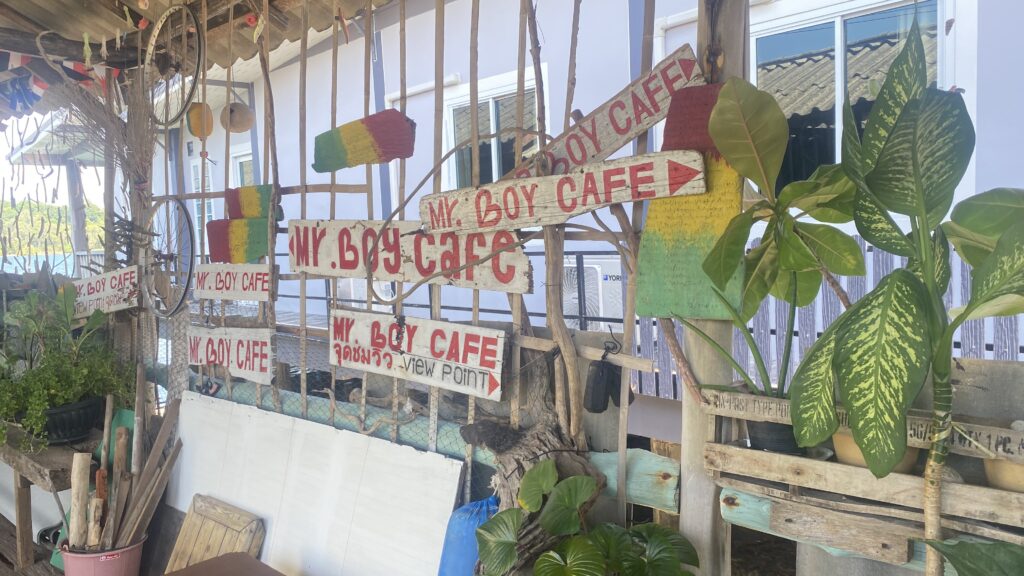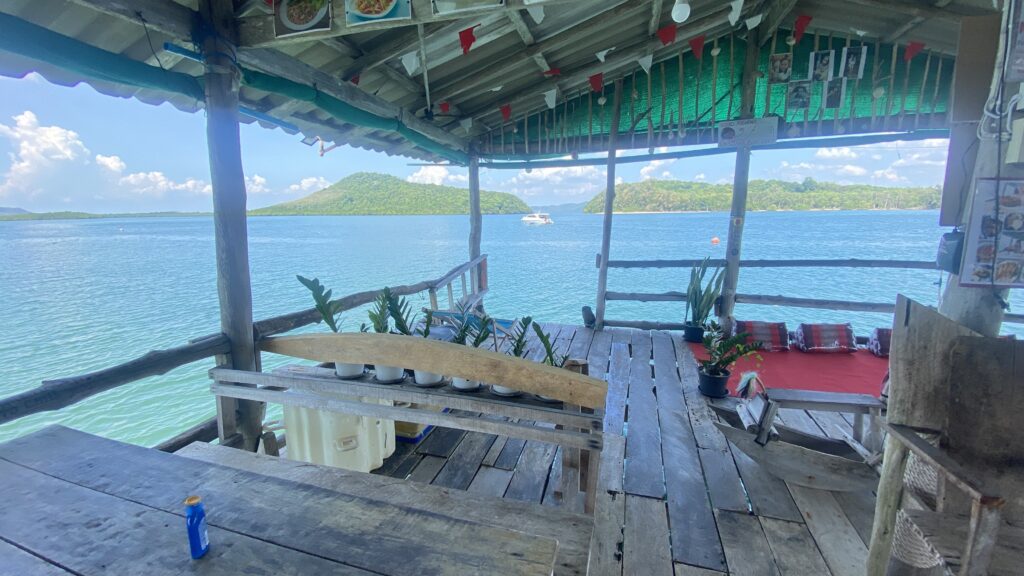 Hiking on Cham Island – During check-in at the hotel, we saw a sign for a hiking tour. At first, we thought we could go on our own, but when we tried to find the way up the mountain, we couldn't find it. In the evening, we went to eat at a restaurant near the hotel and saw another sign for a jungle trekking tour. So we decided to inquire about the details. The price was 1,000 baht for foreigners and 800 baht for Thais, including round-trip transportation, guide, lunch, water, fruit, and tea or coffee. You can contact brother Ann at 0622235540 or 0883817855. I would say it's better to have a guide when hiking up the mountain because it can be easy to get lost in some parts where there are no obvious hiking trails. Additionally, brother Ann will also tell you about the history of Cham Island, such as sightings of black bears by the locals, and many other interesting stories.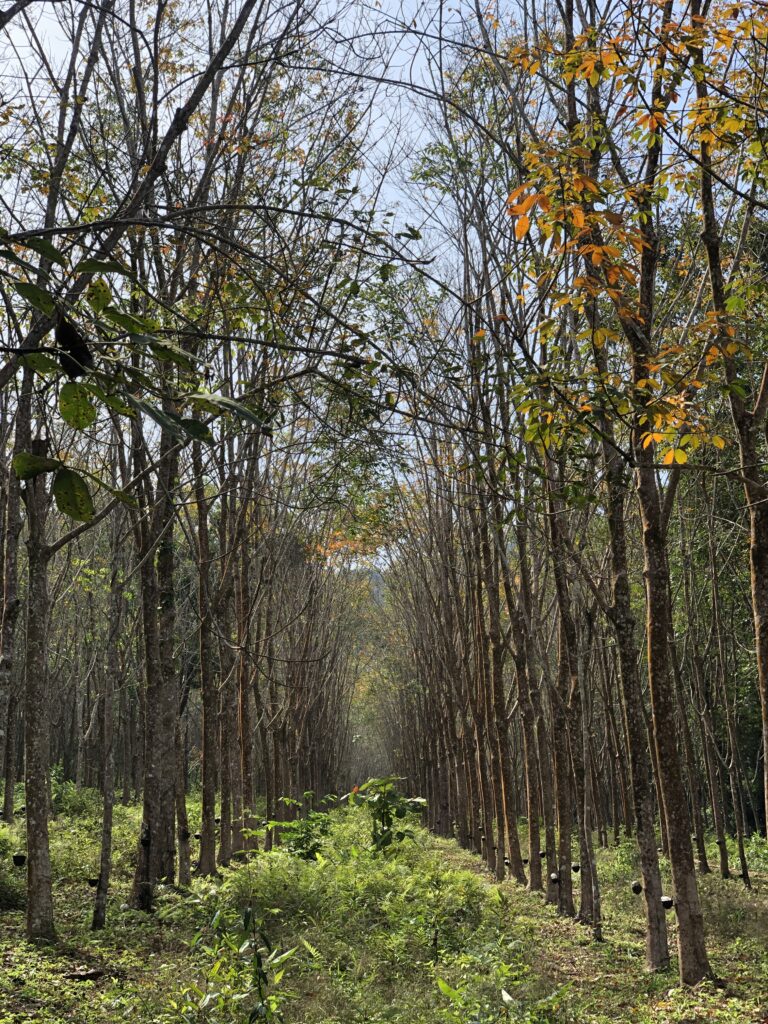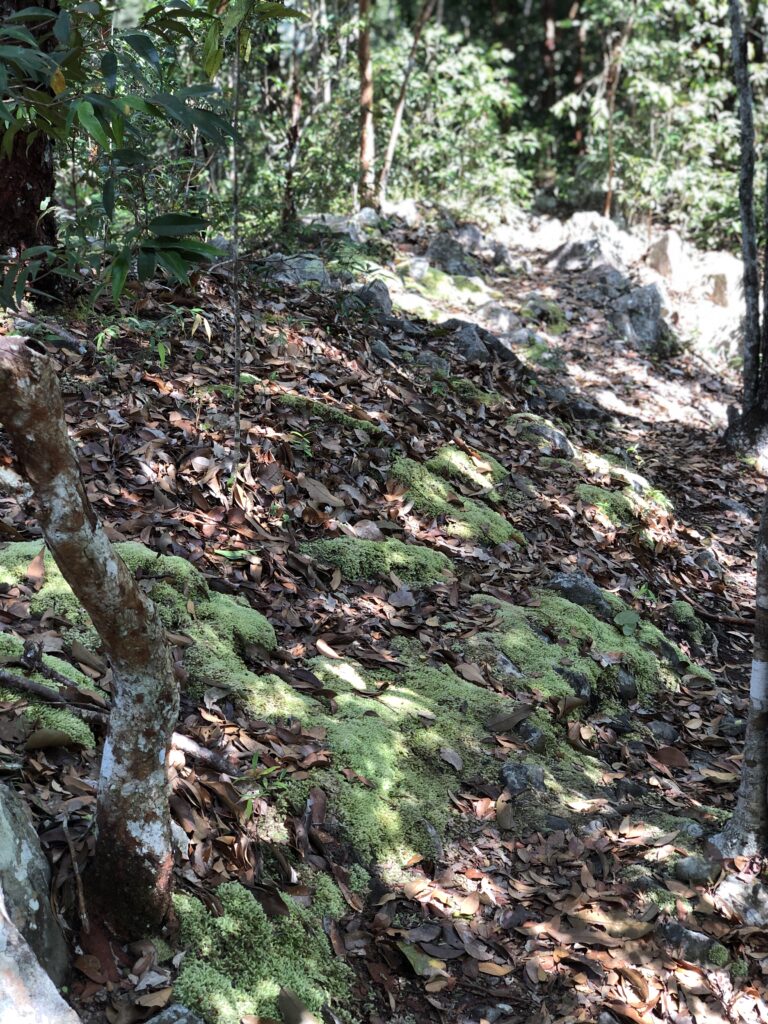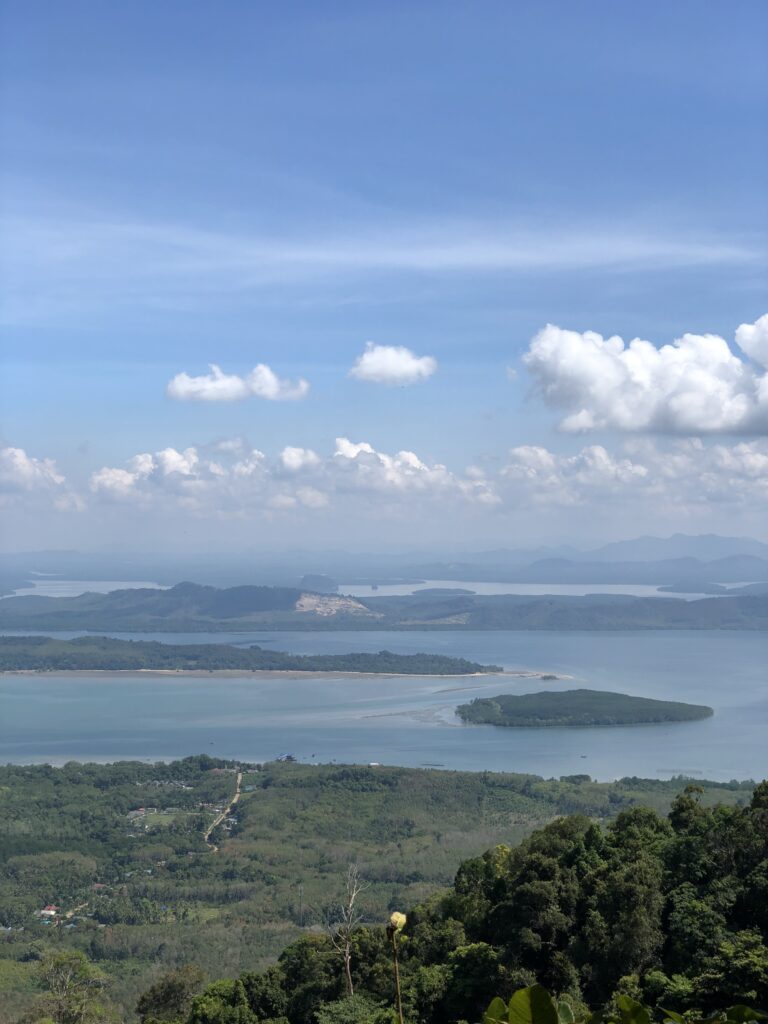 Full-day island tour – The hotel also offers full-day tours such as Phi Phi Island tour or Krabi shore tour.
Beach bar – The bar near our hotel is a reggae bar located by the beach, only a few minutes' walk away. Moreover, watching the sunset here is also very beautiful.
Things to know before going to Koh Jum or Koh Pu
There's no ATM available but there are shops that accept money transfer, or you can prepare cash before you go.
Renting a motorcycle will make travel more convenient.
If you want to go trekking, it's better to have a guide with you.
Summary
And all of this is a journey to Koh Jam, Koh Pu, Krabi, and the activities we did. They are interesting places suitable for relaxing without many restrictions. The food is not too expensive, and the people in the Koh Jam community are lovely. You have to come! ^^